Modern Metrics for Productivity and Continuous Improvement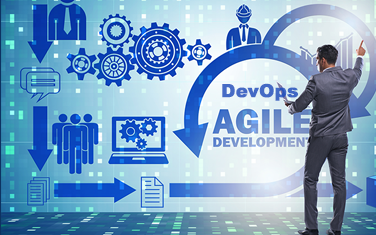 DATE: June 18, 2019
TIME: 1:00pm – 5:00pm followed by networking reception

LOCATION: Park Inn Amsterdam City West, La Guardiaweg 59 NL-1043 DE Amsterdam Netherlands
We're at the intersection of agile behavior and digital engineering. Next-generation agile development will have to leverage unprecedented levels of automation from inception to implementation, and beyond. At this CISQ Forum we will discuss how to increase velocity and reduce lead time without sacrificing quality or generating high levels of technical debt. We will discuss how to maximize automation within agile and the DevOps toolchain and strategies that take advantage of emerging standards and best practices.
Registration has now closed. Thank you to everyone attending! To access the presentations, click on the presentation title in the agenda below to download each slide deck (PDF).
Keynote Speaker
Sonja Noben, Founder and Chief Executive of DigitalScaler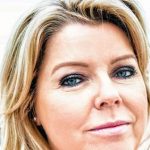 Sonja is an inspiring strategic transformation leader with extensive experience defining and leading enterprise-wide agility and scaled digital strategies and operating models. Sonja acquired her extensive vision and experience through several top management and CIO/COO positions at large divisions of ING Group and BNP Paribas Fortis, combined with several years of business consultancy. She co-leads companies through disruptive changes impacting their sector in this rapidly changing digital era. These are companies needing to become Agile@Scale, Digital@Scale, fully customer-centric and operated by delighted employees in a constantly changing world context.
Agenda
1:00pm: Welcome from CISQ
Speaker: David Norton, CISQ Executive Director
1:20pm: Keynote Address: Enhancing CX and OEX by Digitally Scaling Your Organization
Speaker:
Sonja Noben, Founder and Chief Executive of DigitalScaler
Sonja Noben was one of the driving forces of the large-scale digital and agile transformation at ING ahead of joining BNP Paribas Fortis as CIO and founding DigitalScaler, an enterprise consultancy. Sonja will talk about the digital transformation journey for innovative companies striving to deliver top quality experiences for their customers and how to create productive and collaborative environments for employees. She will discuss the opportunities, challenges, best practices and lessons learned from her travels. Her holistic approach to agile and DevOps will get CISQ members thinking about the upstream and downstream process beyond QA.
2:00pm: Measuring IT Risk and Innovation with Metrics
Speakers: David Norton, Executive Director of CISQ; Sonja Noben, Founder and Chief Executive of DigitalScaler; Sergej Berendsen, COO of METRI; Toine van Eeden, CIO of NCOI; Dr. Bill Curtis, Founding Executive Director of CISQ
This panel will discuss how companies are building software today and how approaches have changed over the last few years. We will discuss how IT risk is measured, the cost of IT to the business, and how to balance technical debt with innovation. How does agile reduce this risk, or does it increase it? Hear lessons learned from your peers and help us navigate the path forward.
2:45pm: Refreshment Break
3:00pm: Automating Software Quality Measurement with Standards
Speaker: Paul Bentz, Director of Government and Industry Programs - Europe for CISQ
CISQ has pioneered the development of international standards to automate software quality measurement. These standards enable organizations developing or acquiring software-intensive systems to measure the operational risk software poses to the business, as well as estimate the cost of ownership. Paul Bentz will provide an overview of standards for software measurement and discuss the role of standards in delivering high-performing systems.
3:40pm: Measuring Development Productivity
Speaker: Harold van Heeringen, Senior Consultant at METRI, NESMA Board Member, and President of International Software Benchmarking Standards Group
This session will explore best practices in productivity and performance measurement. Companies are grappling with how to properly scope and measure agile development as there is little control over value delivered and cost. Harold will discuss trends and key metrics for agile teams.
4:15pm: Measuring Quality and Velocity in DevOps
Speaker: Prabha Anand, AVP - Delivery Excellence, Cognizant
Prabha Anand is Assistant Vice President with Cognizant leading the platform solutions, engineering excellence and tool based continuous improvement initiatives. Prabha will illustrate Cognizant's strategy for accelerating DevOps maturity and team autonomy based on a framework of measurement best practices. Her session will share best practices for measuring time to deliver, quality and technical debt, and how to balance agility and team autonomy with control.
Networking Reception 5:00-6:00pm
---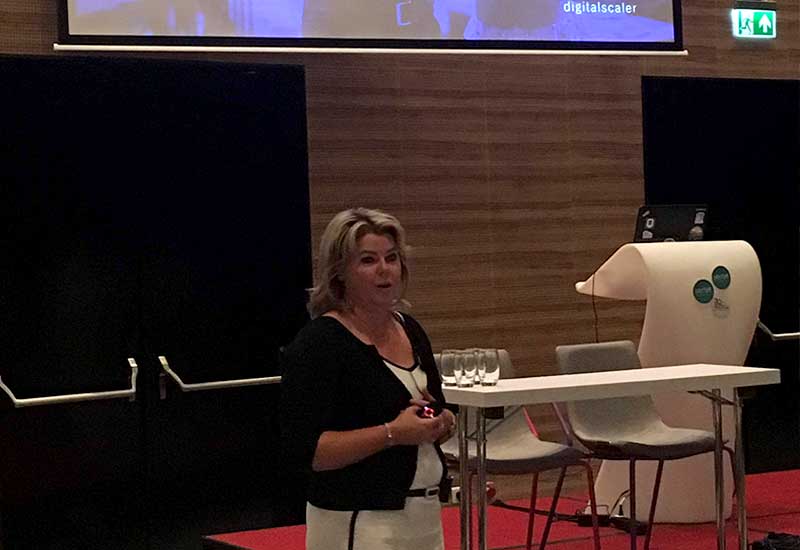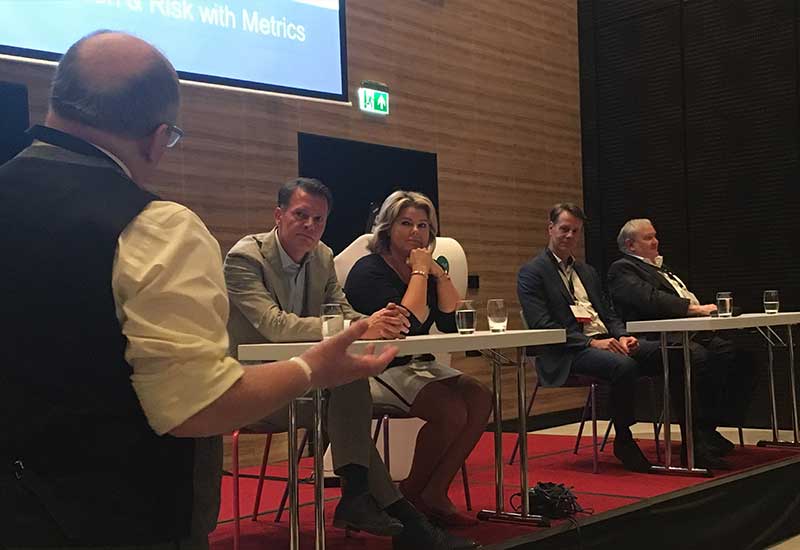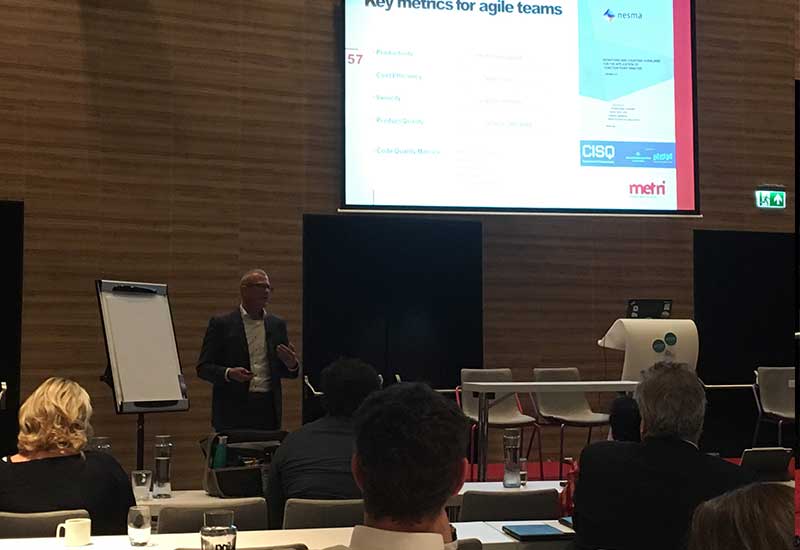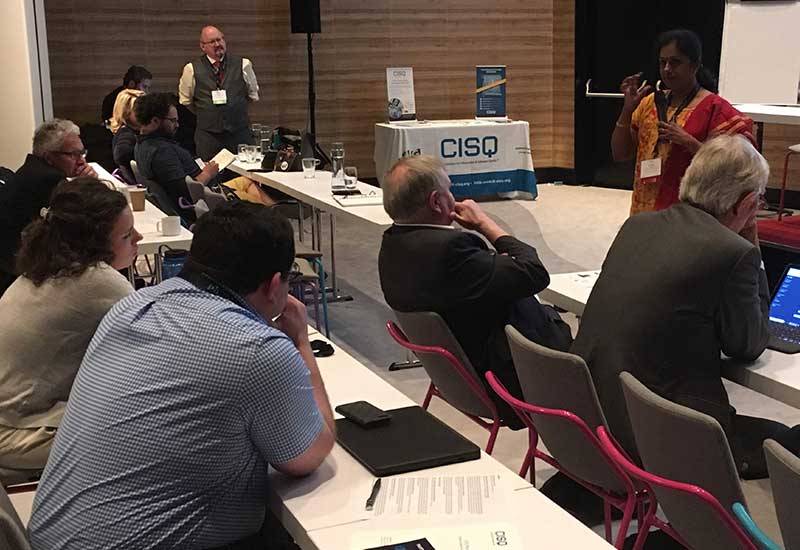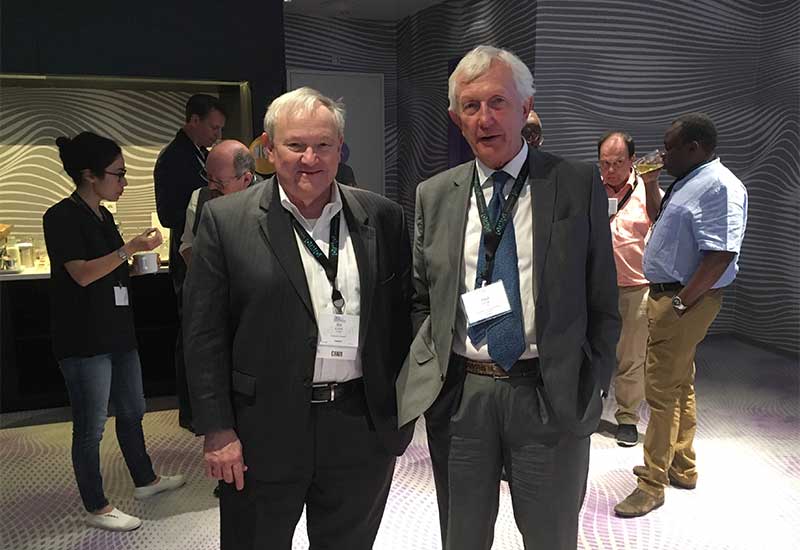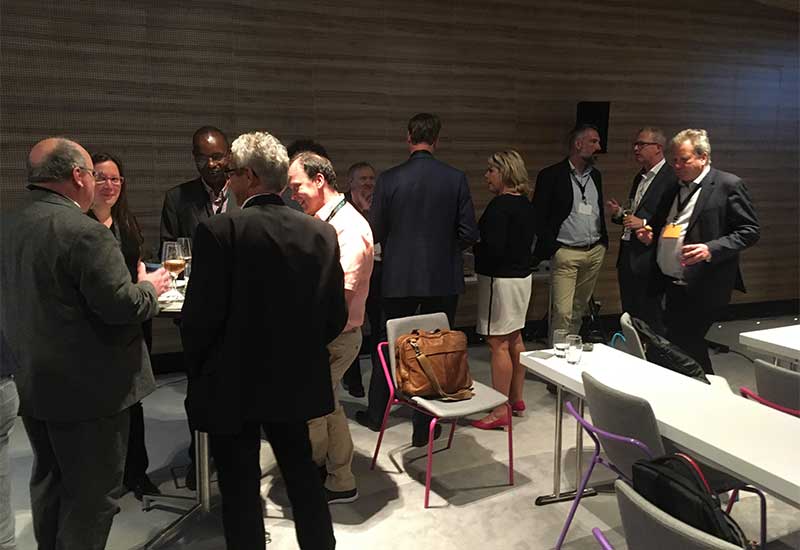 ---